NEW! Treble Clef Music Collection
Featuring over 200 titles, and more than 95 composers, Treble Clef Music is a distinctive catalog of choral works composed for treble voices. The catalog's listings include: early Baroque masters, classical and traditional writers of sacred and liturgical music, jazz arrangements, multicultural works, women composers, and living American voices. Treble Clef Music offers something for all ensembles that enjoy singing music for women's and young voices.
---
Daniel Gawthrop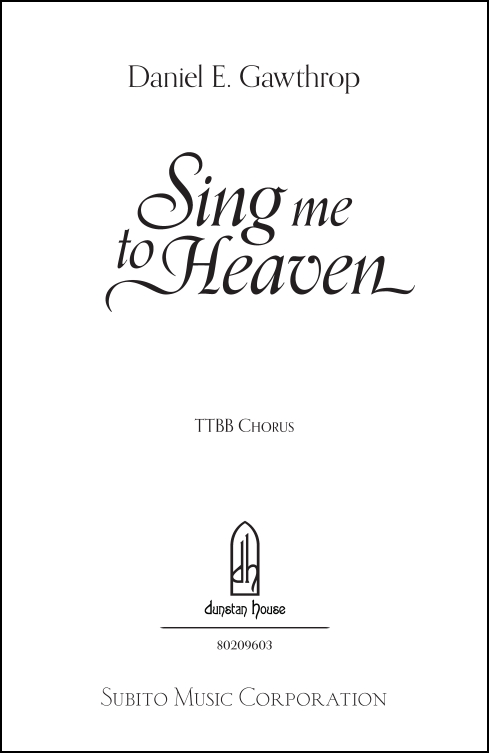 The recipient of over one hundred commissions to write original music, Daniel Gawthrop has been commissioned by dozens of institutions, including the American Choral Directors Association through their prestigious Raymond Brock Memorial series. His choral music has been performed and recorded by such eminent ensembles as The United States Air Force Singing Sergeants, the Gregg Smith Singers, the Turtle Creek Chorale, the Paul Hill Chorale, the American Boychoir, the Mormon Tabernacle Choir, the Cathedral Choral Society (of Washington National Cathedral) and literally hundreds of other groups in the U.S. and abroad.
---
Dan Locklair
A prolific composer influenced by a wide variety of traditions, Dan Locklair's choral music has been premiered and performed by outstanding church choirs and choral ensembles throughout North America, including the St. Thomas Choir, Bruton Parish Church, Bel Canto Singers, Choral Art Society, Gregg Smith Singers, Montreal Boys' Choir, South Bend Chamber Singers, Virginia Chorale and Symphony. He has been commissioned by the Association of Anglican Musicians and the American Guild of Organists, among many others. His honors include consecutive ASCAP awards, a Kennedy Center-Friedheim award; two North Carolina Composer Fellowship awards, and the top prize from the Barlow International Competition.
---
Nancy Galbraith
Nancy Galbraith has been composing music since the late 1970's, creating instrumental and vocal sound praised for its rich harmonic texture, rhythmic vitality, emotional and spiritual depth, and wide range of expression. With major contributions to the repertoires of concert choirs, along with symphony orchestras, wind ensembles, and chamber ensembles, Galbraith plays a leading role in defining the sound of contemporary classical music. Professor of Composition at Carnegie Mellon University, Nancy Galbraith's choral catalog includes over 20 titles which have been premiered and performed by outstanding church choirs and choral ensembles throughout the country.
---